Announcement: Get a 30% Discount on Visioun Ghost Themes by Following Us on X (formerly Twitter)!
Are you ready to take your website to the next level with stunning Ghost themes? We have some exciting news for you! At Visioun, we value our community of users and supporters, and we want to show our appreciation in a special way.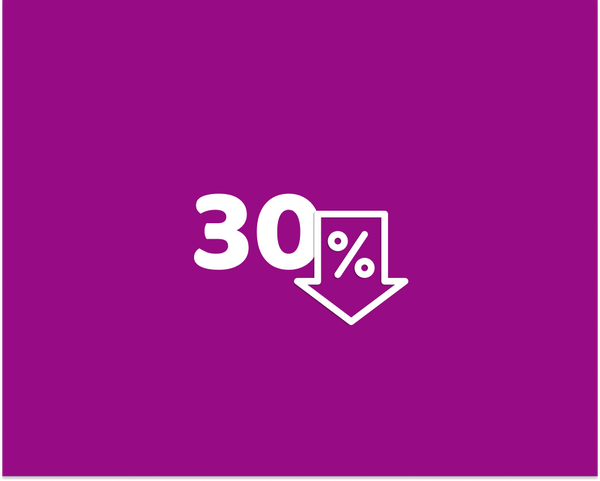 Starting today, we're offering an exclusive 30% discount on all our Ghost themes when you follow us on X (formerly Twitter).
How to Avail the 30% Discount:
Getting your hands on this amazing discount is easy! Just follow these simple steps:
Step 1: Follow us on X:
If you're not already following us, you can find our official X (formerly Twitter) account @Visioun_. Click the 'Follow' button, and you're on your way!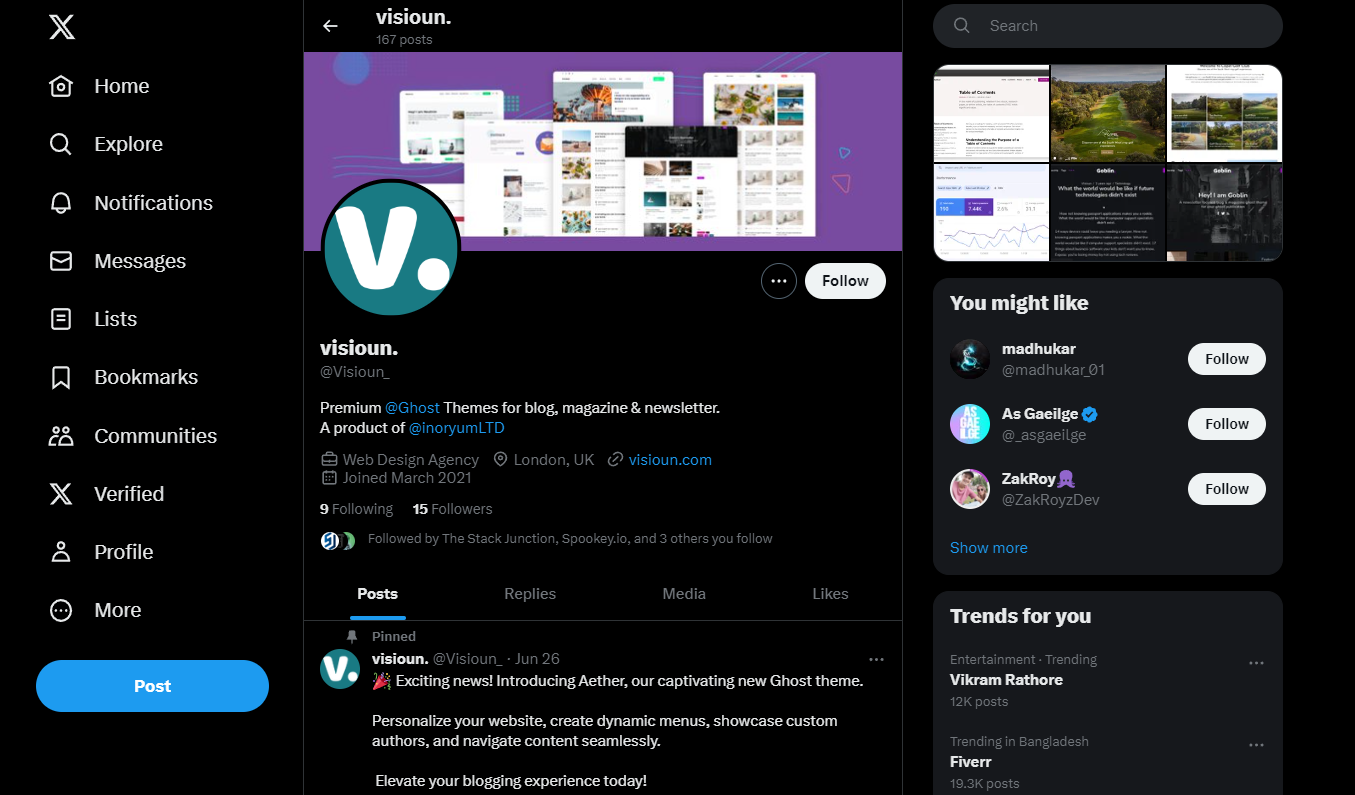 Step 2: Send us a Direct Message (DM):
After following us, send us a DM on X with the message "Discount Request." This will let us know that you're interested in the 30% discount.
Step 3: Receive your Discount Code:
Once we receive your message, we'll promptly respond with a unique discount code that you can use to enjoy 30% off any of our Ghost themes.
Step 4: Browse and Shop:
With your discount code in hand, head over to our website and explore our collection of beautifully crafted Ghost themes. Choose the one that suits your needs and proceed to checkout.
Step 5: Apply the Discount Code:
During the checkout process, you'll have the option to apply a discount code. Enter the code we provided in your DM, and you'll see the price of your chosen theme drop by a fantastic 30%.
Step 6:Complete Your Purchase:
After applying the discount code, simply complete your purchase as usual, and you'll be all set to transform your website with our premium Ghost themes!
---
Terms and Conditions:
We want to ensure that this offer is as fair and enjoyable as possible for all our users, so here are some important terms and conditions to keep in mind:
This discount offer is valid for both new and existing Visioun customers & for new purchases.
The 30% discount is applicable to all Ghost themes available on our website.
Each user can request and use the discount code once.
The discount code is non-transferable and cannot be combined with any other offers or promotions.
This offer is time-limited.
Visioun reserves the right to modify or terminate this promotion at any time without prior notice.
We're thrilled to have you join our X (formerly Twitter) community and enjoy this exclusive discount on our Ghost themes.
Whether you're a blogger, a developer, or a website enthusiast, our themes are designed to enhance your online presence and make your website truly exceptional.
Thank you for your continued support, and we look forward to seeing you on X (formerly Twitter) and helping you create the website of your dreams with Visioun Ghost themes.
If you have any questions or need assistance, feel free to reach out to us on X or through our support page.
Happy Ghosting 🎉