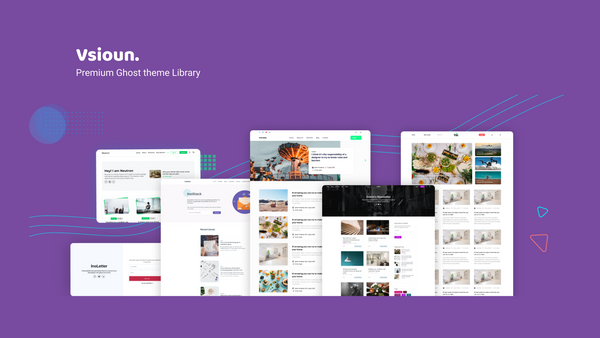 Big news. We're on AppSumo!
Hi,
We've made it to the big leagues!
Visioun -  just launched on AppSumo!
What is AppSumo?
It's the leading digital marketplace for entrepreneurs. We've listed our product HERE: https://appsumo.com/visioun-premium-ghost-theme-library?utm_source=email
Check us out, try our product, and leave us an honest review. We want to grow and improve our product—and we can't do it without you.
Cheers,
Visioun Team