Black Friday Deal! 25% OFF on all Products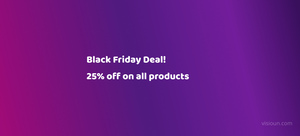 Hey there,
We are announcing 25% OFF to all our products including subscriptions & single item. checkout our ghost theme library https://visioun.com. Choose your theme or get a yearly subscription
Use the code BF25OFF at checkout. this coupon will be valid till 31st Dec 2021. & There is no limit to how many times this coupon can be used. You can use the coupon multiple times.
How to Use the Coupon?
At checkout click on Add Promotion Code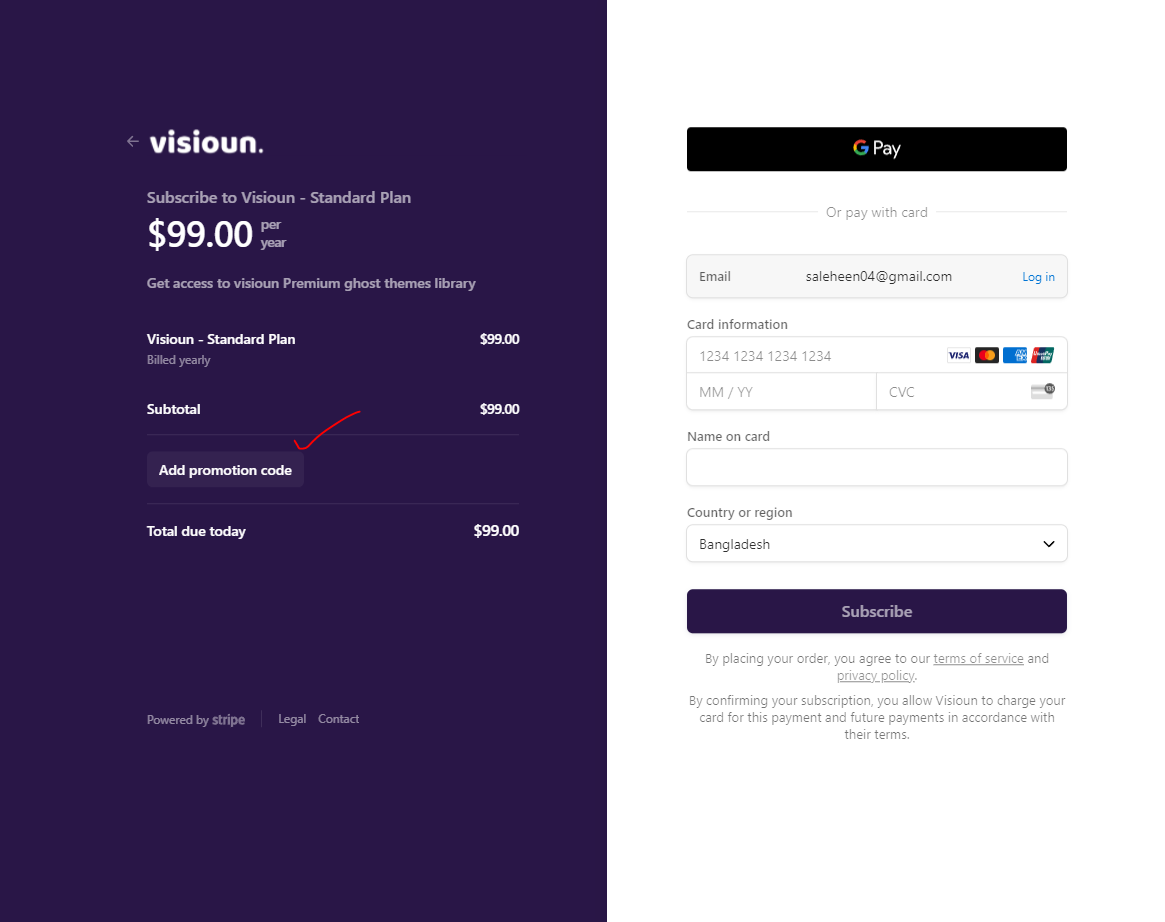 Then Enter the coupon code (BF25OFF) & click apply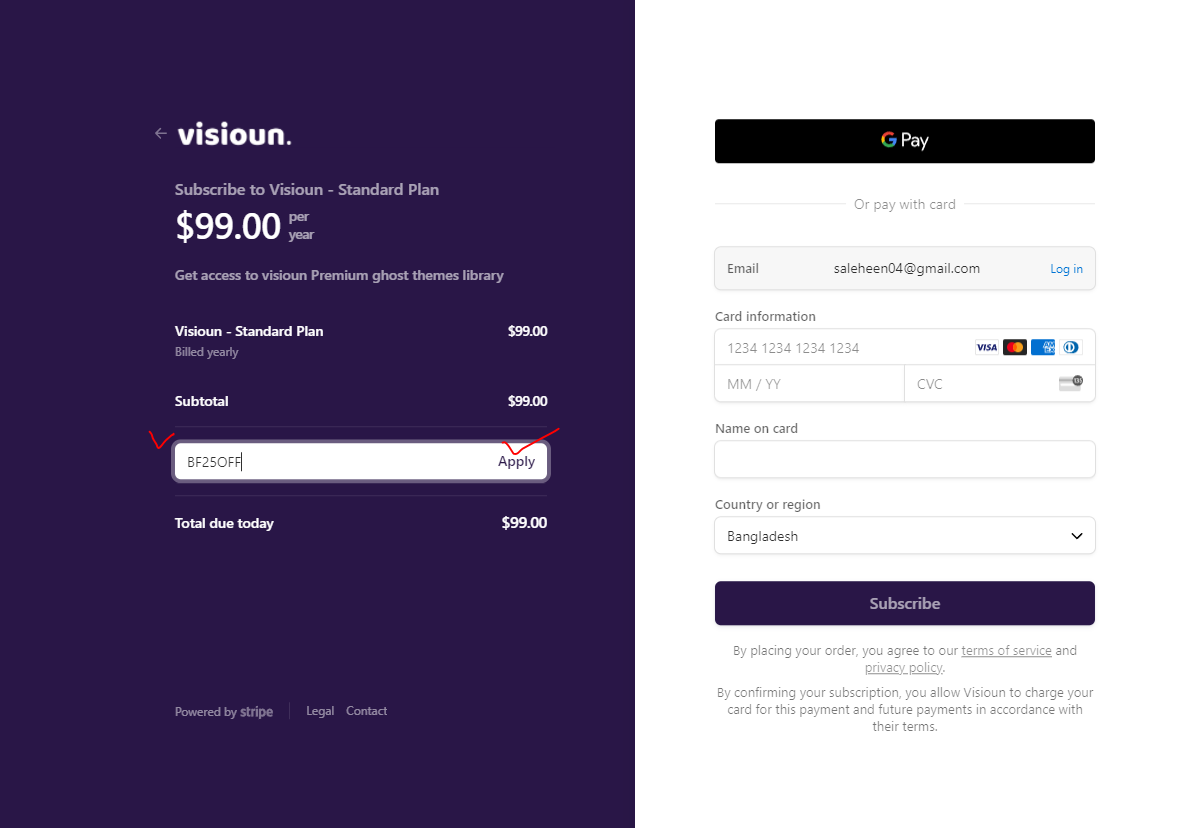 After that 25% will be deducted from the original price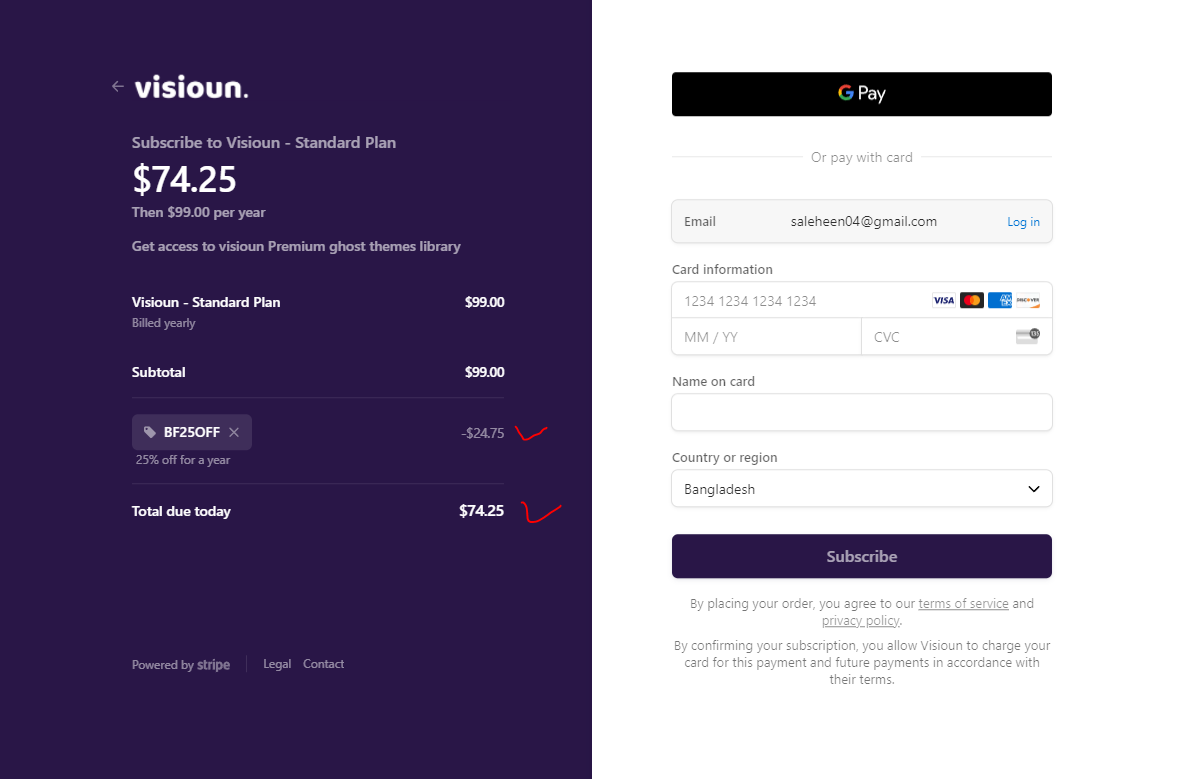 Add the card information & enjoy the discounted price!
Note: The Example shown above with a yearly subscription plan. This coupon is also available for Single Item purching.
Happy Ghosting!,
Team Visioun