How to Migrate Contents from WordPress to Ghost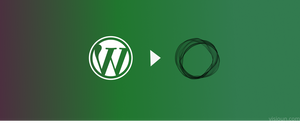 Migration from WordPress to Ghost became so easy & straightforward because of Ghost WordPress Plugin developed by Ghost Team. If you want to make the switch from WordPress to Ghost, you can migrate your existing WordPress content using Ghost WordPress Plugin. To do this, follow the procedures below.
---
Installing the Plugin
Log in to the WordPress site as the administrator.
In the left pane, click Plugins.
Click Add New.
In the Search Plugins text box, type ghost, and then press Enter.
Locate Ghost, make sure the author is Ghost Foundation, and then click Install Now.
After WordPress finishes installing the plugin, click Activate Plugin.
---
Preparing your content for export
Make sure to create a backup of your wp site before doing anything. If your WP site has categories then you will have to convert those categories to tags. As the ghost plugin won't export categories. Use the tool called Taxonomy Converter to convert your wp categories to tags.
---
Exporting your content from WordPress
Now that you have prepared at the wp end, now it's time to export the contents from WordPress. To do that, Go to Tools > Export to Ghost in the left panel menu. Click the Download Ghost File button. If all goes well you'll have downloaded a zip file containing all your content.
Importing Contents to your ghost publication
To import the contents go to your ghost admin > Setting > Labs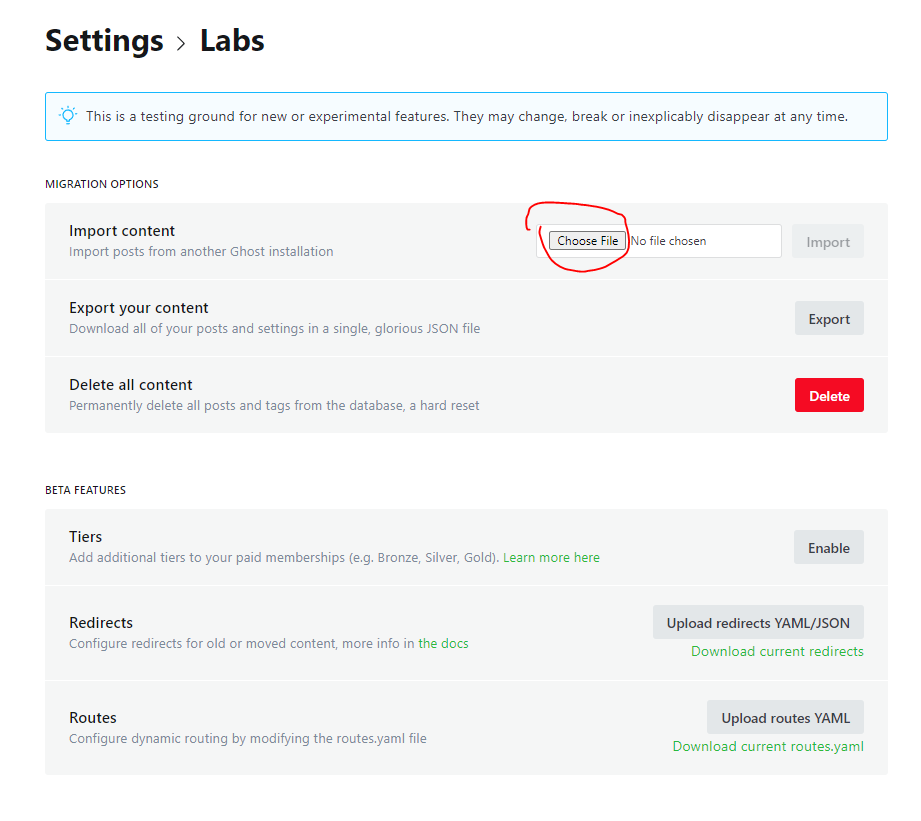 Under the Migration Section at Import Content Choose the zip file you have downloaded from WordPress & click Import. If your server has an upload limit, then extract the zip file upload the contents of the images folder to your ghost /your-ghost-rootpath/content/images via FTP or SFTP & import the json file from ghost admin > Settings > Labs > Import Contents