Mastering Ghost CMS: How to Utilize its Full Potential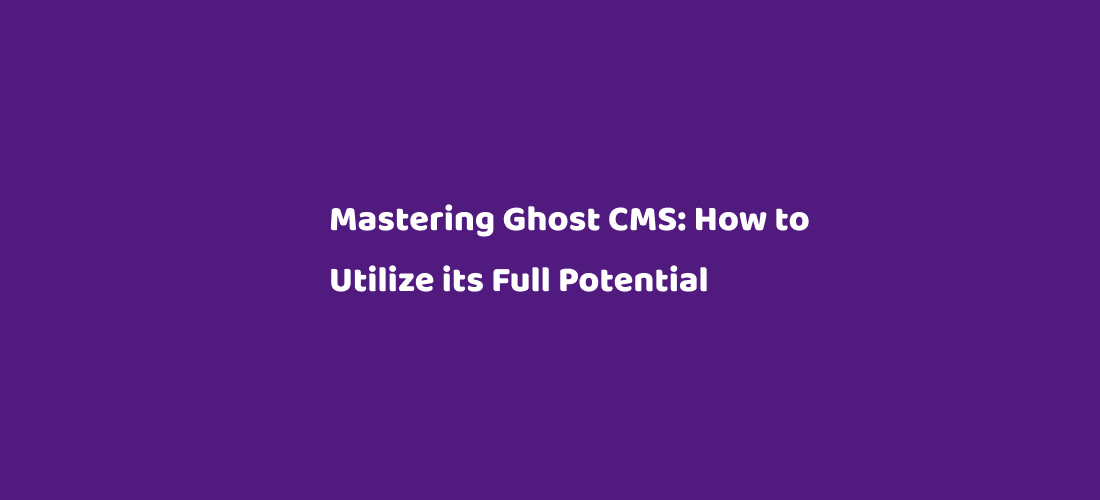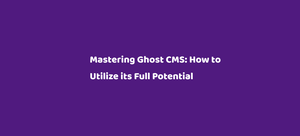 Ghost CMS is a popular open-source publishing platform that can be used to create beautiful, fast, and SEO-friendly blogs and websites. Its powerful features, intuitive interface, and flexible customization options make it an excellent choice for content creators of all skill levels. In this article, we'll discuss how to utilize Ghost CMS to its full potential.
Take advantage of Ghost's intuitive interface:
Ghost CMS has an intuitive and user-friendly interface that makes it easy to create and manage content. You can use the editor to create and edit posts, add images and videos, and format your content using a huge number of cards in-build in Ghost's powerful editor. You can also create navigation menus, and manage your site's settings from the admin panel.
Customize your theme:
Ghost CMS provides a wide range of themes and templates that you can use to customize the look and feel of your website. You can choose from a variety of pre-designed themes or create your own using the built-in handlebars templating language. You can also use CSS and JavaScript to further customize your theme and add advanced functionality. If you need help customizing your theme you can visit the ghost marketplace to find Experts.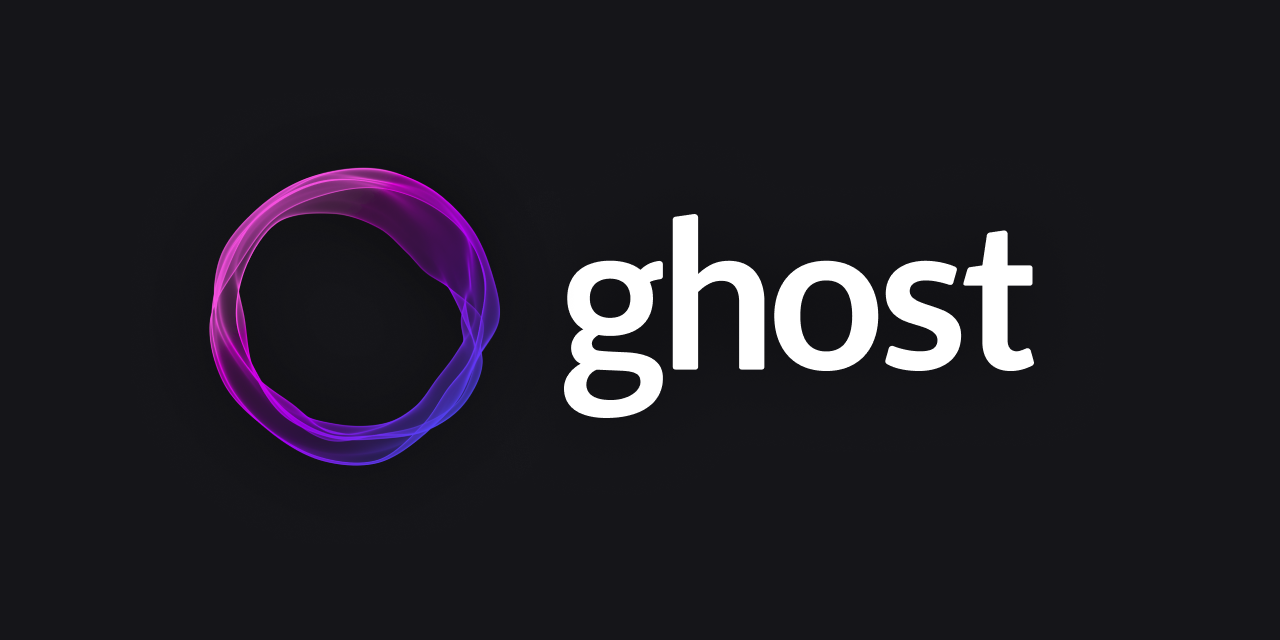 Use Ghost's SEO features:
Ghost CMS is designed to be SEO-friendly, and it provides several built-in features to help you optimize your content for search engines. You can use the SEO settings to add meta descriptions, titles, and keywords to your posts, and you can use the structured data feature to provide search engines with additional information about your content.
Utilize Ghost's integrations:
Ghost CMS integrates with a wide range of third-party tools and services, including Google Analytics, Disqus, Mailchimp, and Zapier. These integrations can help you track your website's performance, engage with your audience, and automate your workflow.
Create and manage memberships:
Ghost CMS allows you to create and manage memberships on your website, providing a way to monetize your content and build a community around your brand. You can use the membership feature to offer exclusive content, provide access to forums or groups, and accept payments for your services or products.
Use Ghost's built-in email newsletter feature:
Ghost CMS provides a built-in email newsletter feature that you can use to send newsletters to your subscribers. You can create and manage your email campaigns from the admin panel, and you can use the integration with third-party email services to send emails to your subscribers.
In conclusion, Ghost CMS is a powerful and flexible platform that can be used to create and manage high-quality content. By utilizing its intuitive interface, customization options, SEO features, integrations, memberships, and email newsletter feature, you can take your website to the next level and achieve your goals as a content creator.