[Theme Update] Goblin 1.3.0 has been released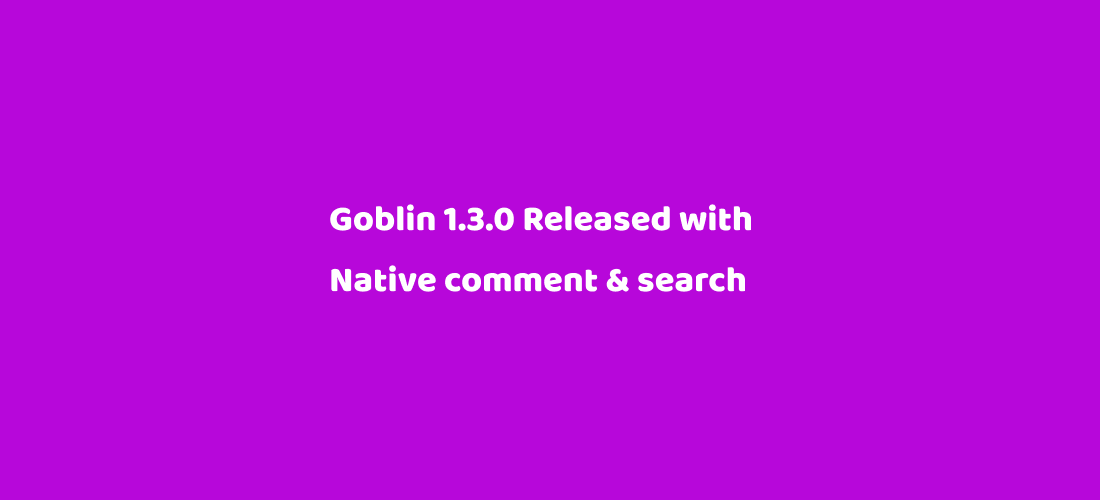 Today we have introduced Native comments & Search to the Goblin theme with its latest update v1.3.0. You can download the updated theme from your account dashboard.
What's New?
Native Search:
Before the announcement of the Ghost Native search, we were using a third-party library for the search functionality in Goblin. Now that the native search is here we have added the native search to the theme. Now you can choose which search engine to use.
💡
We haven't completely removed the existing search, as many of you are using the existing one. But eventually, we will remove that on future updates
Native Comments support
Reported Bugs have been Fixed
Dependencies Update
Check out the updated documentation for the theme.